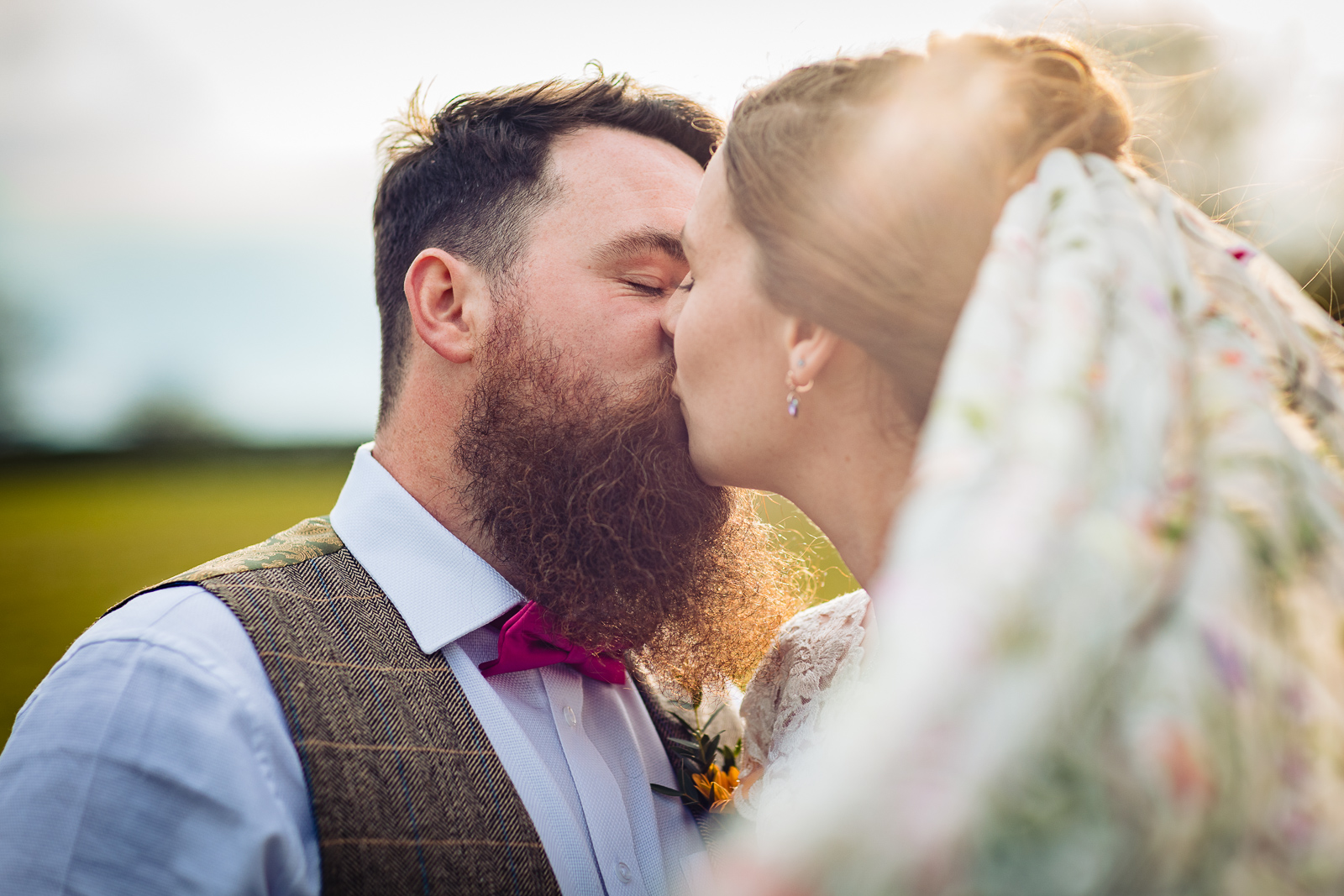 I'm all about…
capturing you, your day, your people & all of those wedding day emotions.
With my camera, I'll do my best to authentically photograph your day as it unfolds. I believe that watching two people commit to love and honour each other forever, in front of their nearest and dearest is one of life's most beautiful moments. The love that surrounds a couple on their wedding day is tangible, and for me I always feel it is a privilege that I've asked to capture it for them with my wedding photography.
Hi there
I'm Em and I'm all about you! How you will feel in front of my camera is a priority for me. So I take an empathetic approach to my wedding photography. I want to get to know you and your people as much as possible so that on your special day I blend in, like a familiar face.
Q
How many hours are included in your full day package?
A
8-10 hours.
The bulk of wedding photographs are usually taken during your ceremony, & in the gap before your wedding breakfast. It's during this time that I try to take group photos and some of your couple portraits. The time of your wedding ceremony will influence the timings of the rest of your day. For example, with a 2pm ceremony, a photographer from 12pm until around 9pm is usually enough to cover everything. It should include bridal prep to your first dance and some photos of your guests on the dancefloor afterwards.
Q
How long do group photos take at a wedding?
A
The initial group photo normally takes me the longest amount of time to organise, so I advise allowing 10 minutes for it. Then for each subsequent group photo, I advise allowing 3-4 minutes per. Having a 2nd shooter or an organised assistant can help to quicken them up a bit.
Q
Do I need to have formal group photos?
A
No, but your parents & grandparents may want a few!
We could create some fun group photos instead, or a mix of different types. Fun group photos that are less formal can take place anywhere, including on the dance floor. Quite often they naturally occur as your day progresses & your guests start to relax.
Q
How long will it take to get my photos back after the wedding?
A
I aim to deliver the full gallery of wedding photos within 4 weeks, but this can be slightly longer in the UK peak season months of July and August.
Q
How will I receive my photographs?
A
Your photographs will be delivered to you via your own private online gallery. You will receive a 2nd copy saved onto a USB drive if you have included it within your package.
Q
Why should I book a pre wedding shoot?
A
It's a great dress rehearsal for your wedding day photography! It's an opportunity to get to know me a bit more before your wedding day. It's also an opportunity for you to see how you look when I photograph you. You can tell me what you like & don't like ahead of your wedding day which can only be a good thing.
Q
We would really love to book you, what's the next step?
A
Let me know!!
Please contact me via email or by completing the contact form here. Just a 25% deposit of the package you choose is required to secure your date.
A
Berkshire, but I love to travel ……
Q
What happens if you fall ill on the day?
A
Hasn't happened to me yet…..  BUT if I was suffering from a very serious illness or any other exceptional circumstance prevented me from photographing your wedding. I would contact the great network of equally talented & priced photographers that I know & organise a replacement for you.
Q
Can we get prints of our images?
A
Please do ! You totally should! This is such an important thing to do. Nothing beats holding a printed copy of the image that you love. All your images are suitable for printing & you are welcome to use your own lab or order online directly from your own gallery shop.