Bridgerton Wedding Ideas That Would Get Royal Approval
Did you get caught up in the Netflix craze that was Bridgerton?
Whether you're the show's biggest fan, you just fell in love with all the romance or even if you haven't managed to watch the series…it's hard to ignore Modern-Day Regency inspiration sweeping the wedding scene. Here are some Bridgerton wedding ideas for inspiration.
From elegant fashion to pastel colour themes making a strong comeback, Bridgerton wedding inspiration is at full fever pitch. And with the new series landing on Netflix this month – it's going to be influencing weddings for a good while yet.
If you are thinking of recreating the Bridgerton and having a wedding day that even Lady Whistledown herself would say was the "most remarkable triumph of the season" then you're in the right place!
An Impressive Venue fit for a Queen
It's hard to think of Bridgerton without thinking of the impressive sets and grand ballrooms. The ultimate way to transport everyone into the elegant affair that's about to be your wedding, is to choose a regency inspired place to say your vows. Look for a venue with wow factor on approach to set the scene for your wedding day with a Georgian feel to match with buildings of the era. As at least part of your wedding day will be spent indoors, we can't mention Bridgerton without thinking of the spectacular ballroom scenes, great halls and fairytale staircases, which would make for a beautiful, grand entrance to say your vows.
On that note also try to think about the ambient guest experience, why not include a classical violinist, cellist, harpist……..
If the romantic walks in the park caught your eye and you'd be more suited to an outdoors wedding – look for venues with private, well-maintained lawns and whimsical floral landscaping – think follies, mazes and gorgeous gardens. In Berkshire we are spoilt for choice for venues like these ….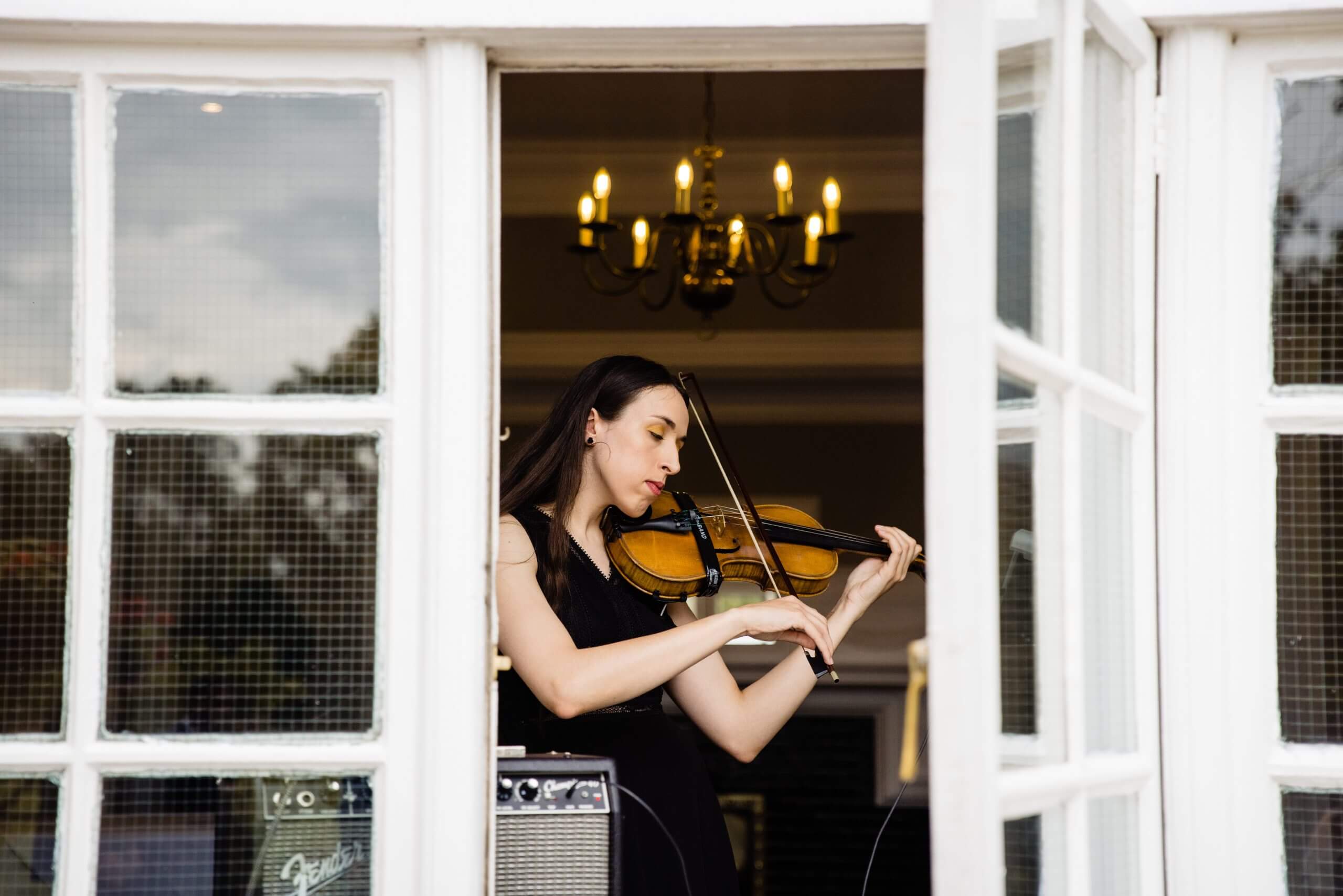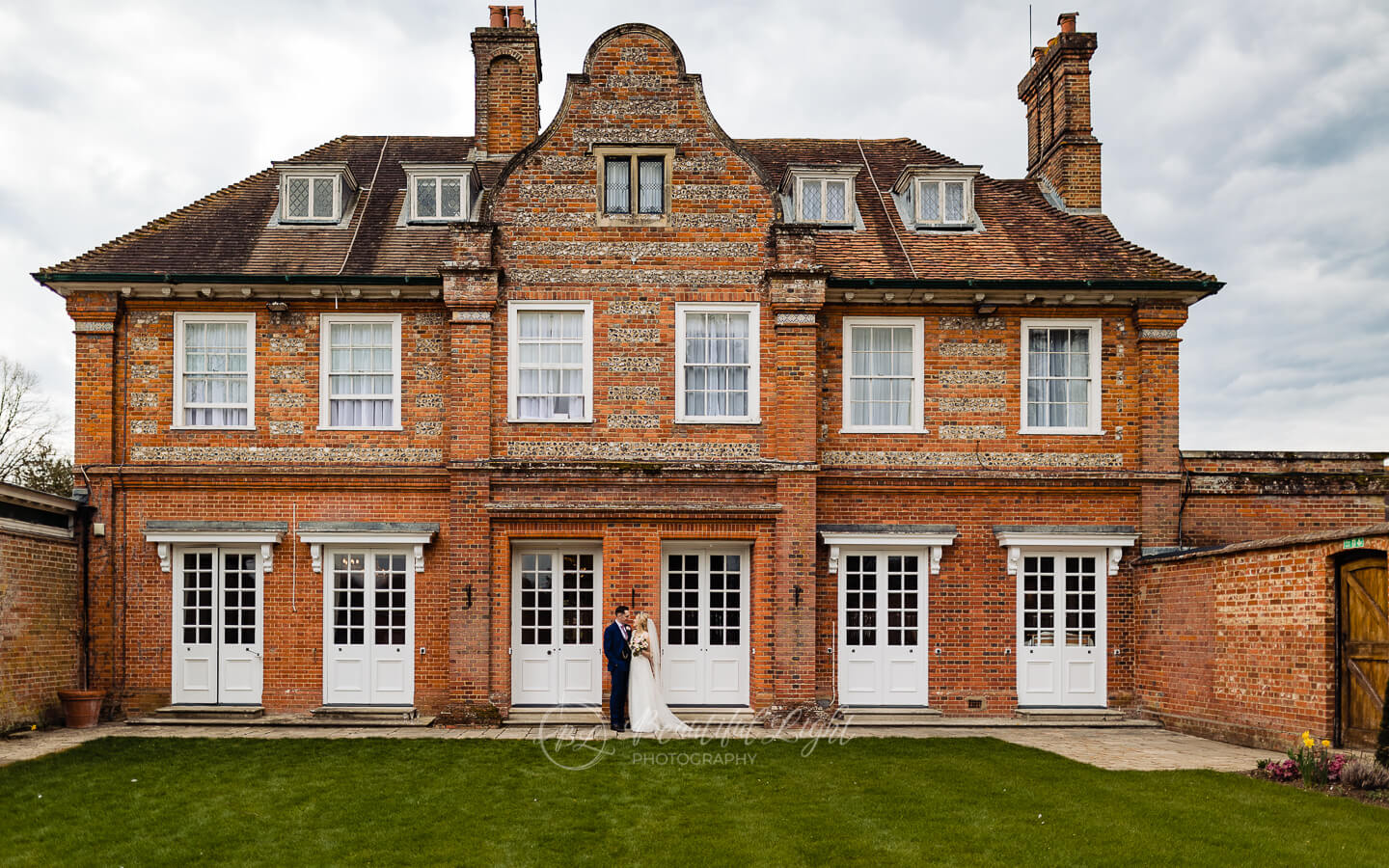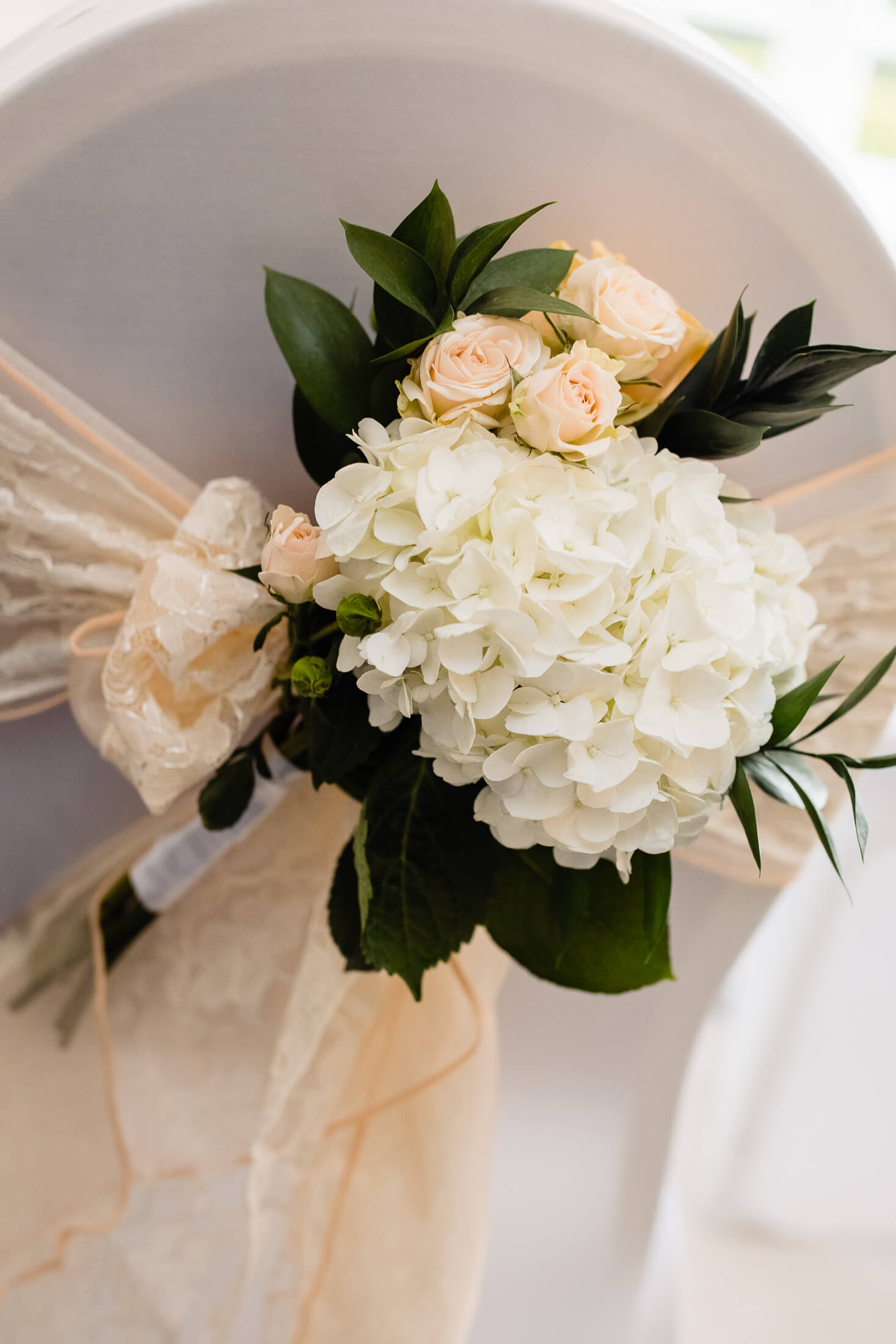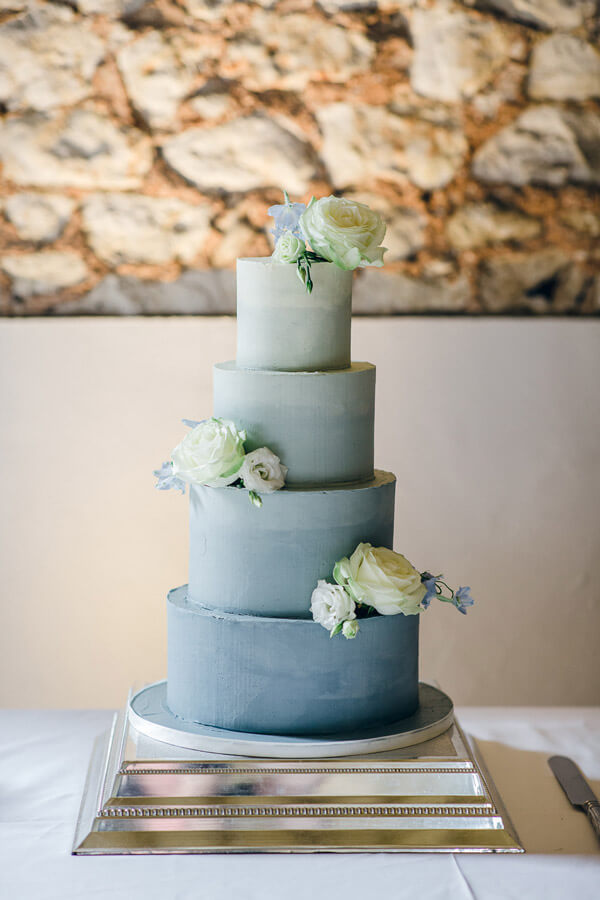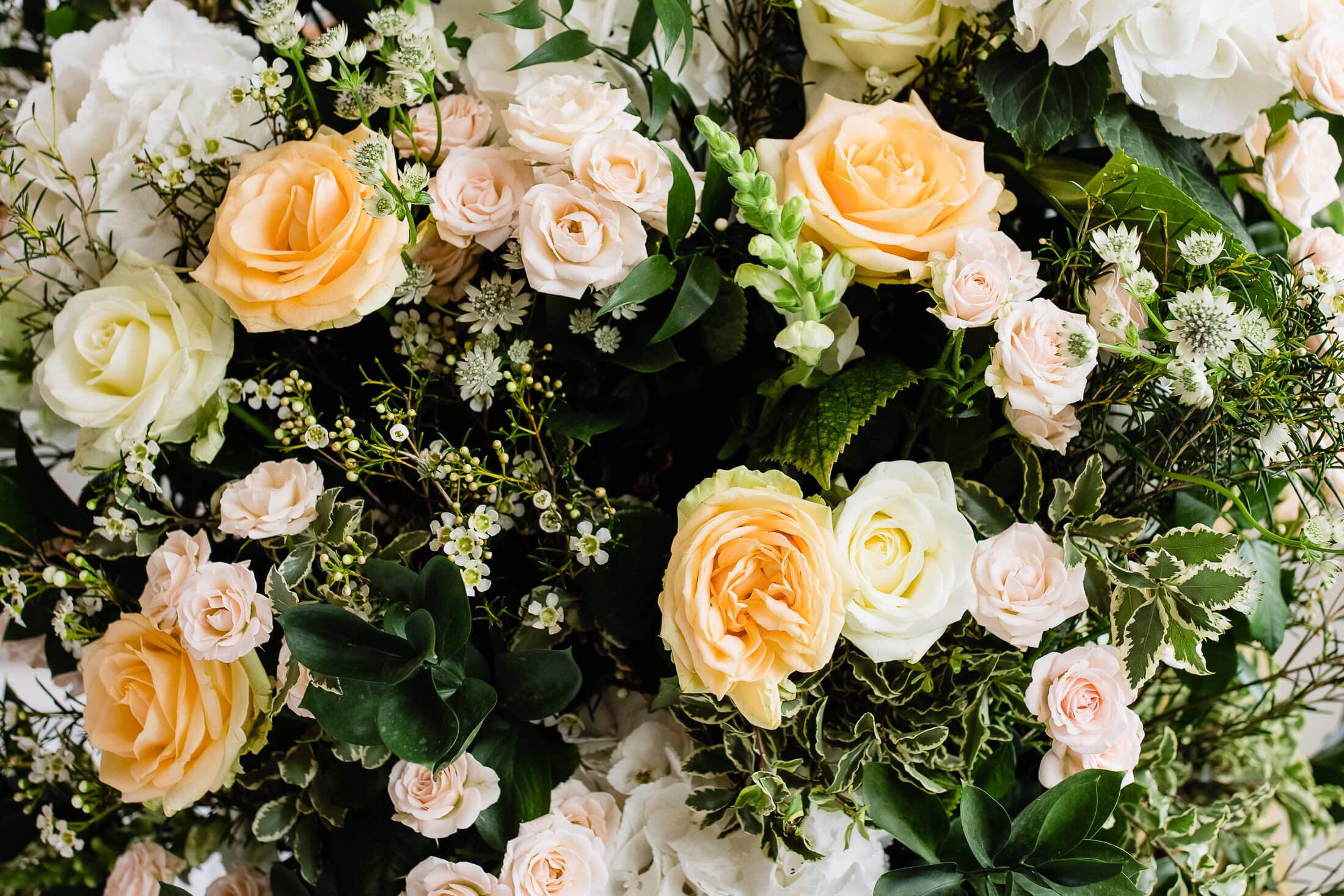 Similarly Regency Blue works well on it's own. Another way to use Regency blue in your colour scheme is in your table settings. Blue napkins wrapped with a plain, white ribbon and olive leaves look beautiful together and will certainly elevate your table setting.
I can't do the series or the historical period justice without mentioning the flowers. Hydrangeas, wildflowers, and cleverly placed petals along the aisle, in the wedding scene, elevated the on-screen sets and can be recreated on a budget too.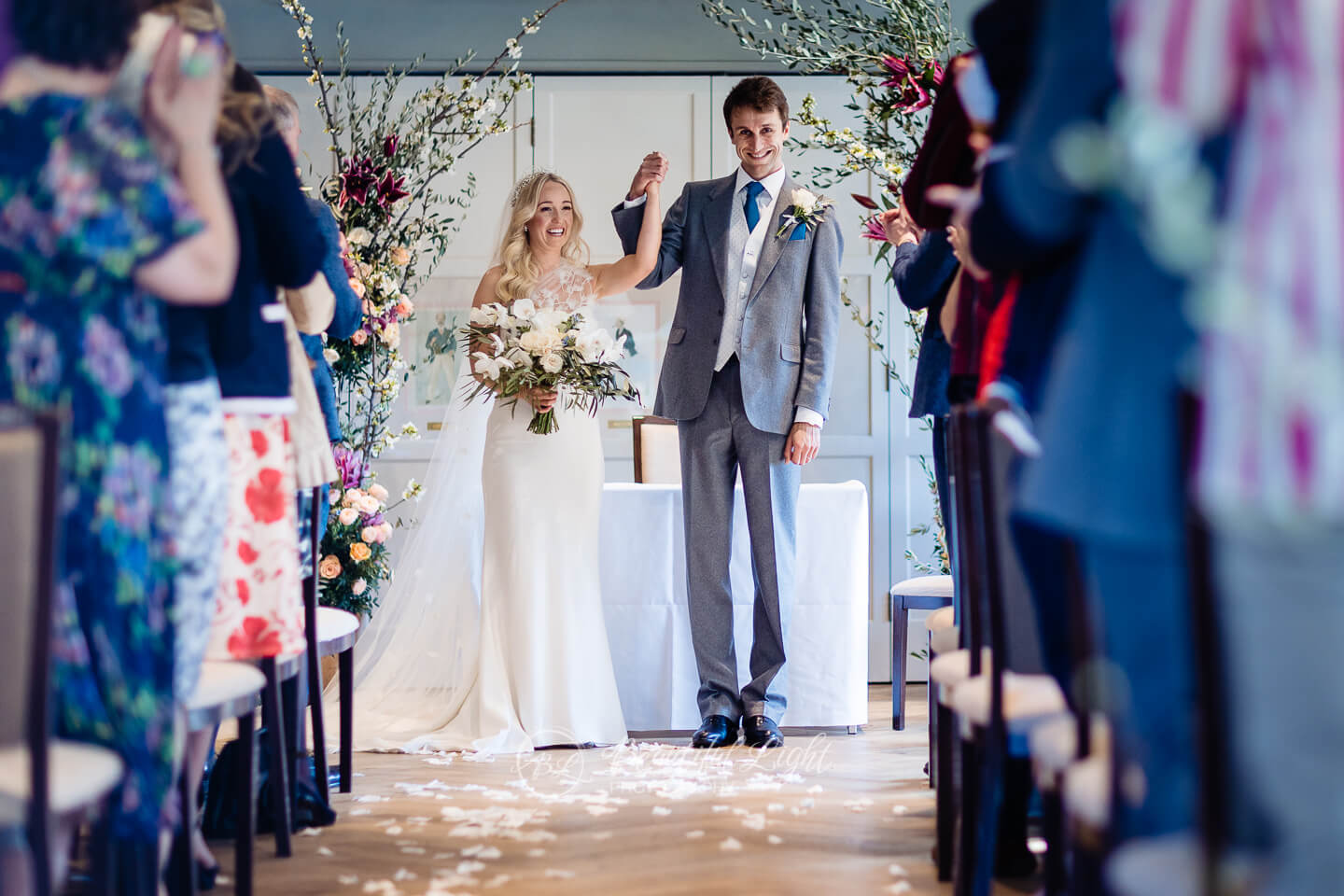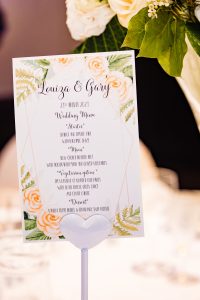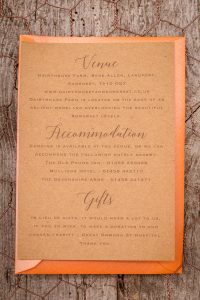 Handwritten Stationery that rivals Lady Whistledown's writing
Embrace the grandness of your occasion and send handwritten invitations to your guest list. Find a calligrapher or stationer who will work with you to incorporate the look you are going for into your wedding stationery.
Handwritten invitations and place cards will set the tone of your wedding day and it always feel a little bit special to receive an invitation in this way.
I love the idea of adding a handwritten note to each guest at his or her place in a beautiful envelope. It'll be a lovely surprise and could replace the need for favours too. Writing individual handwritten notes can be a lengthy process, but it's a lovely gesture that your guests will appreciate. Stick to writing one or two lines thanking them for sharing your day with you and perhaps sharing a favourite memory.  You can get personalised note cards from your stationer and it adds that special touch.  You could also add a wax seal for total luxury or add a few sprigs of dried flowers or leaves to your stationery for that Regal feel.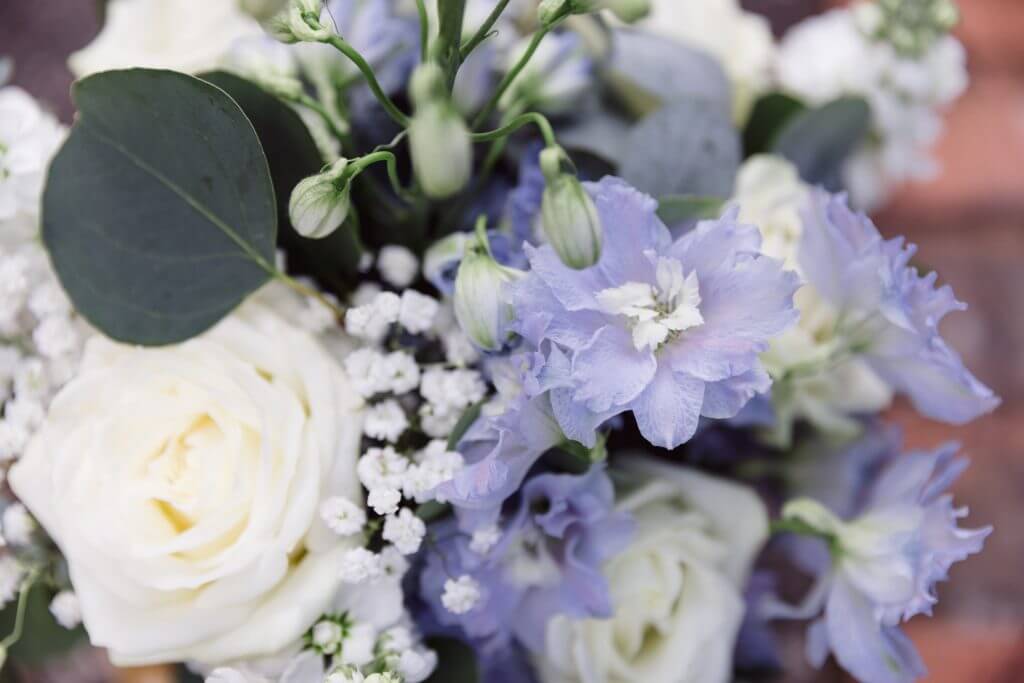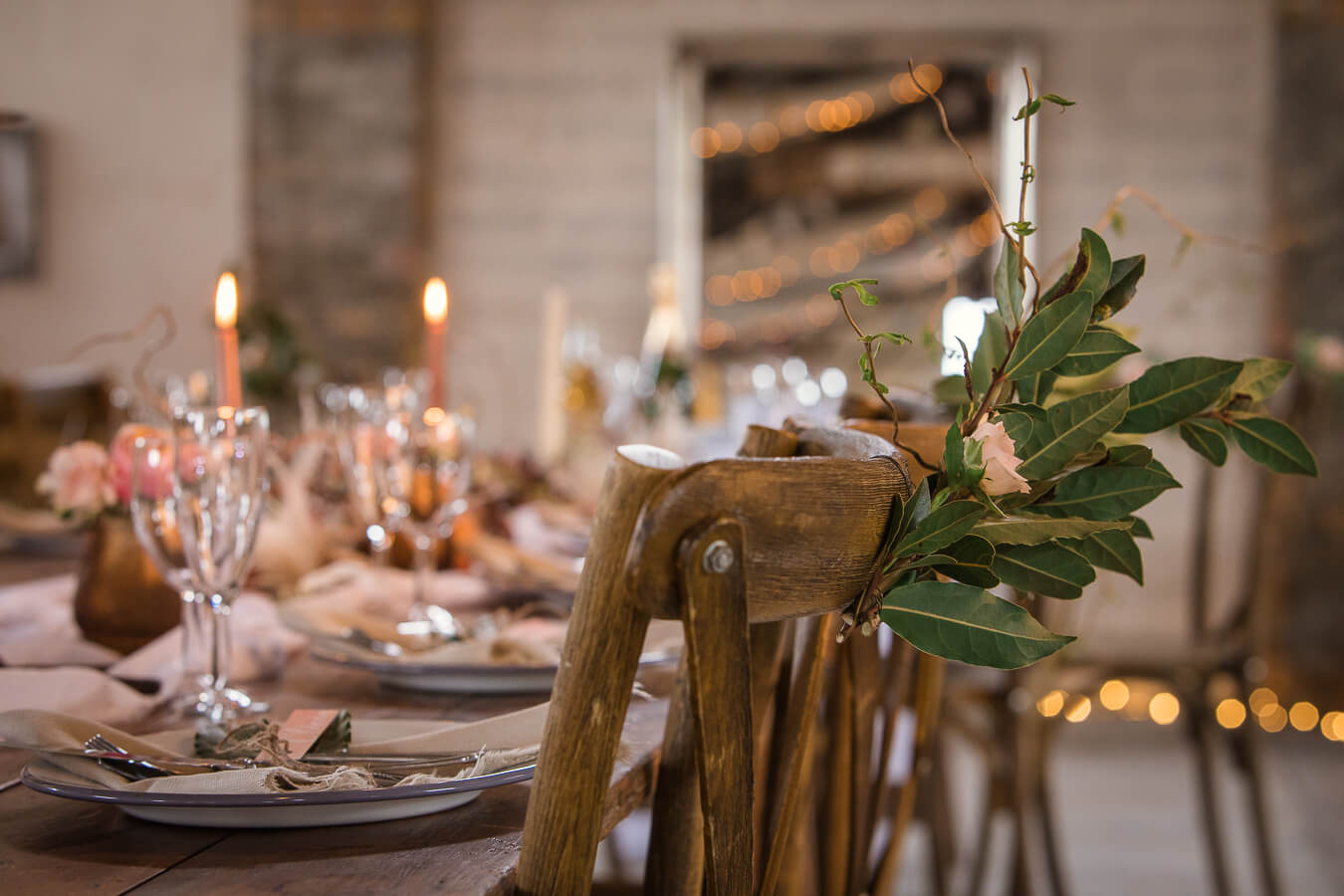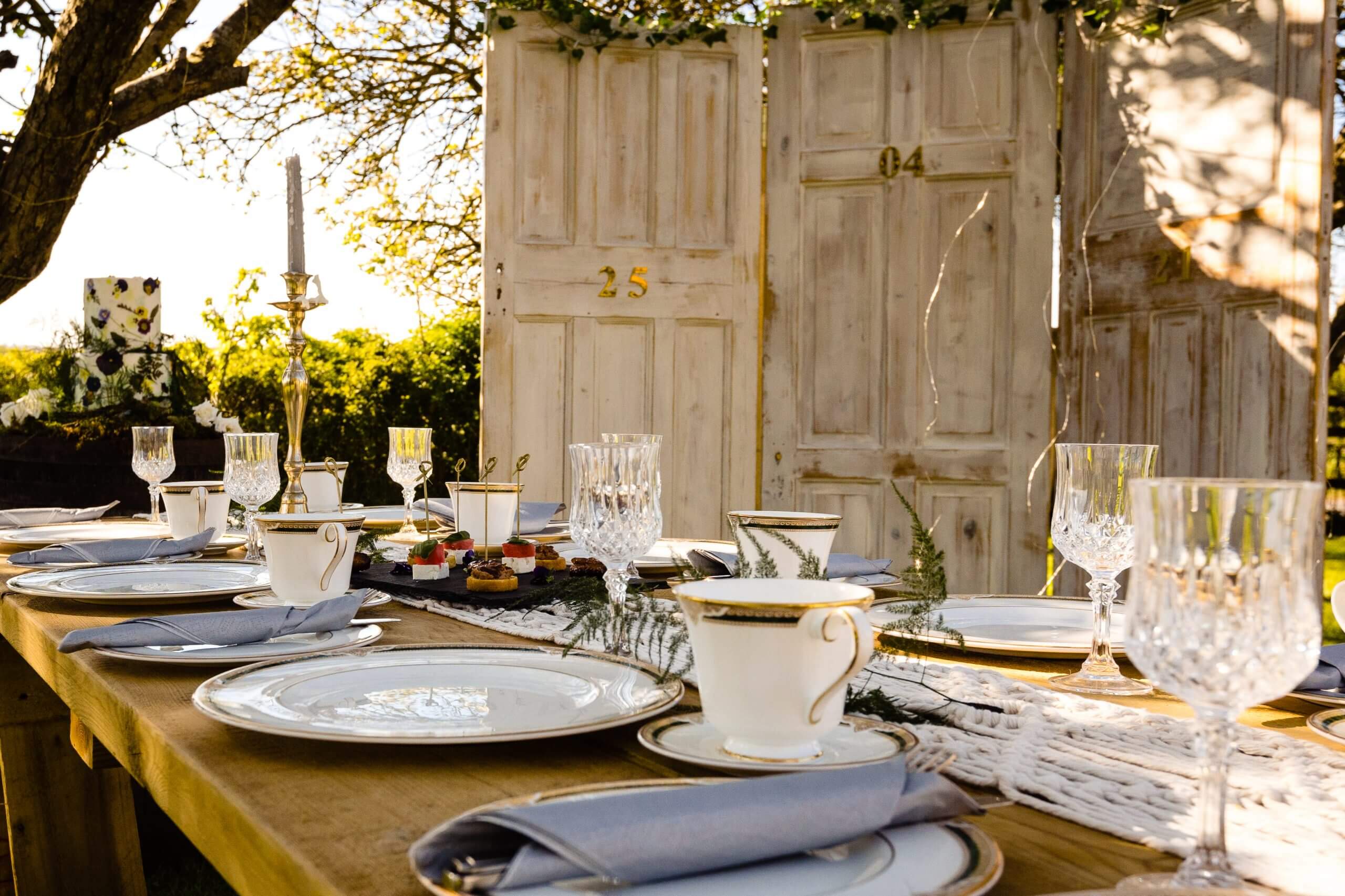 A Reception fit for Royalty
 Who says you need to spend a fortune on your reception? Weddings of the time were smaller affairs and you can still create a luxury, regal feel no matter your guest list size or your budget! In the last season the only extravagant element we saw in the Bridgerton wedding between Daphne and Simon, was their wedding cake the rest of the focus was spent purely on the emotion of the occasion.
The easiest way to recreate your Bridgerton style catering for the wedding without spending a fortune is by having a grazing table. Grazing table companies are fabulous at creating impressive displays and are accustomed to making sure all of your guests catering needs are taken care of too- whether it's vegetarian, vegan or gluten free.
If grazing platters or a wedding breakfast doesn't suit your style than an afternoon tea can work really well. Luckily it's totally on trend for a Bridgerton-inspired wedding too. Collect china plates, cups and saucers and serve mini sandwiches, scones and patisserie. I featured this idea in the recent styled shoot Colourful Style ideas for a Spring wedding.
You could lay on fresh pots of tea or serve cocktails and alcohol with an English Country twist – including herbs you would grow in the garden or fresh rose. Afternoon tea is perfect for an early afternoon ceremony
Is there anything more lavish than a Regency inspired wedding? Why not theme your wedding with ideas from Bridgerton …… What do you think?
Have you watched the series?